Top 7 Best Selling Cannabis Edibles
Whether you're cannabis-curious or a seasoned connoisseur, the best selling cannabis edibles are guaranteed crowd-pleasers. Marijuana consumption can be fizzy, chewy, chocolatey, sweet, sour, or soothing, and almost anything else in between. That's a big step forward from smoking weed or, at best, eating inconsistent doses of usually bad homemade brownies.
The edible cannabis market has tightened production to offer incredibly delicious and consistent results. You can explore the wide variety of weed edibles to find all-time favourites or mix it up with new flavours.
To help you discover your next edible obsession, we've put together a list of the top 7 best selling cannabis edibles. We've covered all the bases and included every category of edibles on the market. 
Types of Popular Cannabis Edibles:
Cannabis edibles come in different varieties. If you're new to the edibles game, you might be surprised by the number of options that are available. New products are always rolling out, which keeps a fresh supply of weed-infused flavours yet to be discovered. 
Here are the main edible weed categories: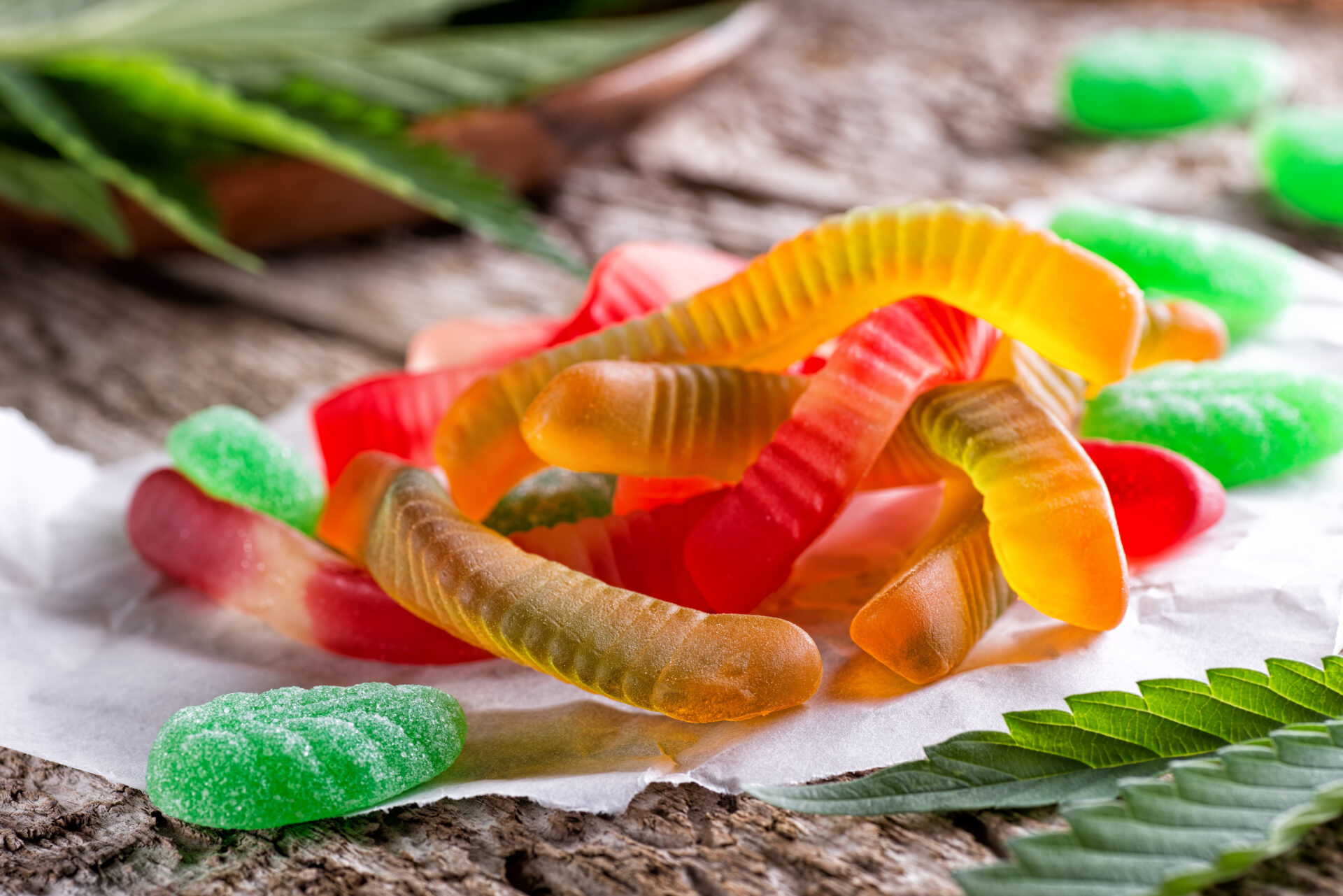 The Top 7 Best Selling Cannabis Edibles:
Edison JOLTS is Canada's first 10mg THC lozenge that's slow-dissolving and completely vegan. The electric lemon flavour packs a sweet punch that will soon become your favourite. For optimal sublingual/buccal absorption, suck lozenge for about 15 seconds, then hold under tongue or between cheek and gum until fully dissolved.
Why it's glorious
:
A soothing candy, especially compared to smoking.

Good value for the price.

Effects: energetic, happy, creative, focused, inspired
A popular beverage as soon as it hit shelves, the Summit 10 Lemonade Iced Tea is a lightly sweetened and non-carbonated drink, with all the lemon and ice tea but none of the cannabis flavour. This truly thirst-quenching drink has a resealable lid so that you can drink at your own pace while saving some for later. 
Why it's glorious
:
Barely noticeable smell or taste of cannabis.

Refreshing and best served chilled or over ice.

Effects: calm, energetic, happy, relaxed
A splendid combination of pomegranate, blueberry, and acai with minimal after taste. These soft and sour chews have all-natural ingredients and create a 5:1 ratio. Customers like the sleep-aid and pain relief qualities of these Wana chews. 
Why it's glorious
:
Good sleep-aid and pain relief from the 5:1 ratio.

Mild dosage that's good for relaxation or for an enhanced high when smoking.

Effects: calm, clear mind, happy, relaxed
A classic munchie; Halftime's choco-peanut butter cups (crafted by LYF) are smooth and sweet and infused with premium THC cannabis distillate. You can't go wrong with peanut butter smothered in chocolate and laced with THC. 
Why it's glorious
:
A traditionally delicious peanut butter cup with no cannabis after-taste.

Locally grown, premium British Columbia cannabis.

Effects: calm, energetic, happy, relaxed
These capsules are easy to take and made with a potent THC extract blend. Dosecann uses their exclusively formulated Ahiflower Seed Oil, which is a super-oil that is 100% plant derived and offers a ton of the essential nutrients that are found in flax, fish, and other common oils. Ranges from a 2:1 – 3:1 ratio for a calming high. 
Why it's glorious
:
 An alternative to MCT Oil, non-GMO, sustainably sourced, better than flax, and not produced from fish.

Calming and pain-relief benefits.

Effects: calm, energetic, happy, relaxed
Zingy fresh watermelons with refreshing lemon will have your mouth watering. These Sunshower gummy edibles are made with real fruits and natural flavours that bring the taste of summer all year round. 
Why it's glorious
:
Zingy and fresh, mouth-watering flavour.

Real fruit and natural flavours made with ingredients sourced across Canada.

Effects: calm, happy, relaxed, energetic
The name says it all: Fast Acting Oral THC Quick Strips provide a smoke-free alternative that gives more cannabinoids faster than other edible options. Simply take a thin strip, which contains an even layer of micronized cannabis oils, and apply it under the tongue for a fast onset of THC. These Being strips use a natural peppermint flavoured oil. You can tear smaller portions of the strip to use for microdosing.
Why it's glorious
:
A cannabis alternative that delivers more cannabinoids faster than other edible options.

Tasty peppermint and convenient to use; tearing individually wrapped strips into smaller pieces is ideal for microdosing.

Effects: calm, energetic, happy, relaxed