Cannabis Delivery Services are the Future: Here's Why
Since cannabis delivery services were legalized in 2021, weed is now more accessible than ever. Making weed delivery services legal has given an advantage to the legal marijuana market. And that's the whole point; legal weed shops are now far more appealing compared to illegal operations.
We don't think it stops there, though. There are many reasons to believe that cannabis delivery services are the way of the future.
We've noticed that more and more of our Kelo customers are choosing the delivery option at checkout. The feedback we have received sends a clear message: cannabis delivery services are quickly becoming the best way to shop.
Here's what our customers have told us about their experience with our new delivery service, and why we believe this is the next evolution of customer service for weed shops and consumers alike.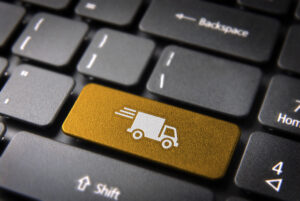 Cannabis delivery services are:
Convenient
Weed delivery straight to your doorstep. Can it be any more convenient?
Online cannabis orders were popular before delivery services were legalized. It's only natural that people would opt to have their weed package brought to them.
Once an order is placed online the Kelo team begins preparing, packaging, and delivering right away. This means that while we're busy, the customer can just sit back and relax.
There is no hassle in driving through traffic, going out of the way to the dispensary, or even shopping around in the store. Our online shop is always updated and provides clear product descriptions. If customers need more assistance, Kelo staff is just a phone call away.
It's almost like an automated weed service. Order your favourites online and we will take care of the rest. This level of convenience is hard to beat.
Accessible
All of our customers can now shop for their cannabis with the same accessibility.
Whether relying on public transit, working shift hours, or simply living with a packed to-do list, it can be a challenge to shop at a cannabis dispensary. Weed delivery services solve this problem for many of our customers.
Fast and reliable delivery has made the weed shopping experience not only easier but also more enjoyable. By delivering weed straight to our customers, Kelo has taken away the hurdles in weed shopping. Now all of our customers get to enjoy all the good stuff, without any of the trouble. So long as the delivery address is within our driving zone, everyone can receive the same benefits of cannabis delivery services.
Private
While weed is legal across Canada, there are some people who still prefer anonymity in their smoking. Showing up at a cannabis dispensary is not the most discreet way to shop for weed. Cannabis delivery services solve this problem, too.
At Kelo, we offer two delivery car options to all of our customers. When our team reaches out to confirm a convenient delivery time, customers will also be asked whether they prefer a marked or unmarked delivery car.
Our marked cars are branded with the Kelo logo, whereas our unmarked vehicles look like every other car on the street. For people who want more privacy in their cannabis experience, our unmarked cars are the perfect solution. Not only can you remain at home, but your delivery will go unnoticed by anyone in the neighbourhood.
Affordable
Weed delivery services are an affordable option for both the customer and the retailer.
At Kelo, we charge just $5 for deliveries and offer free delivery on orders over a certain amount. The cost in time and gas alone is worth more than that, so it's no wonder our customers are choosing delivery over in store shopping.
Many retailers are also making the most of low overhead costs associated with weed delivery. Smaller retail shops are required when mobile weed shopping is available. Especially since weed delivery is becoming so popular.
From our experience, cannabis delivery services are the way forward in the weed industry. Customers are happy with the ease and personalization of delivery, and retailers can benefit from the low overhead costs and excellent customer service available through delivery. Our bets are on weed delivery services for the next evolution of marijuana shopping across Canada.
Try our cannabis delivery service for yourself and discover why it's quickly becoming the best way to get weed. Living your glorious life just got easier!