What is the purchase limit in BC?
When you enter a typical retail store, you can buy as much product as your wallet allows. However, this is not the case when you step inside a Kelowna weed shop. Whether taking advantage of our fast and free cannabis delivery or shopping in-store, you are restricted to a 30-gram equivalency limit on your non-medical cannabis purchase. This limit applies per transaction and person and is the same as the limit for public possession. Rules related to cannabis purchases are set by the Liquor and Cannabis Regulation Branch and apply to all recreational cannabis stores in British Columbia.
How is the Cannabis limit calculated?
It is easy to assess if you are under the limit when buying dry cannabis flower or pre-rolls, as the amount is directly associated with the cannabis weight of the product. But, some math is involved if you're purchasing weed gummies, THC drinks, CBD oil, or other non-smokable products. This is because these products contain marijuana extract and are assessed based on their equivalency to dry flower. You can find information about the cannabis equivalency on a product's packaging.
Beverages and Oils
Consumers of weed beverages have long since found them to have the most restrictive limit. Based on the equivalency, every 70 grams of a weed drink counts as 1 gram of dry cannabis. As a result, many pot drinks can contain the equivalent of as much as 5 grams of cannabis. The equivalency calculation does not consider the beverage's potency, so it doesn't matter if it's a 10mg THC soda or a 20mg CBD tea. Keep in mind that most weed drinks come in 236 ml to 355ml sizes. This means that while you can buy 30 grams of high THC weed, you may only be able to buy 5 to 10 cannabis beverages, depending on their size.
The equivalency for cannabis oil is no different than that of weed drinks. However, because marijuana oil is sold in a concentrated form, the volume is much smaller than that of weed drinks- often approximately 30ml. So, you would have no trouble purchasing 70, 30 ml bottles of THC or CBD oil.
Edibles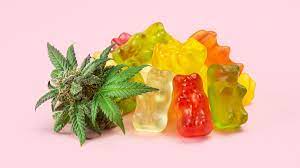 Pot edibles equivalencies are weighed more heavily than liquid/ingestible cannabis products. 15 grams of solid cannabis products (i.e., weed gummies and chocolate) equates to one gram of dry cannabis flower. This equivalency is unrelated to the amount of THC or CBD in the product and based solely on weight. Edibles vary in weight, but the heaviest are often large packs of CBD gummies or THC chocolates. While choosing a pack with multiple pieces is more cautious – as this ensures each piece has lower potency, doing so often decreases the number of packages you can purchase.
Concentrates and Vapes
The dry flower equivalency for THC concentrates (hash, shatter, resin, rosin, etc.) and weed vapes are 4x the product's weight. So 1 gram of marijuana towards the limit is equivalent to 0.25g of these products. These products almost exclusively come in 0.5g to 4g options, so the calculation involved when assessing your purchase is simple.
Changes in Cannabis Legislation
On December 12th, 2020, a notice of intent was published in the Canada Gazette for a 30-day public comment period. The proposed changes to legislation included a proposal to change how equivalencies are calculated for pot drinks. Under this amendment, 1 gram of weed would equate to 570 ml of weed drink instead of 70ml. The changes have been underway for some time now, but MJBizDaily reports they "aren't expected to be ready until fall – at the earliest.".
---
Sources
https://www.canada.ca/en/health-canada/corporate/about-health-canada/legislation-guidelines/acts-regulations/forward-regulatory-plan/plan/amendments-cannabis-exemption-regulations-facilitate-cannabis-research.html
https://mjbizdaily.com/health-canada-plansno-new-cannabis-beverage-regulations-before-fall-2022/
https://www2.gov.bc.ca/gov/content/safety/public-safety/cannabis/whats-legal#:~:text=Adults%2019%2B%20can%20carry%20up,such%20as%20at%20your%20home.